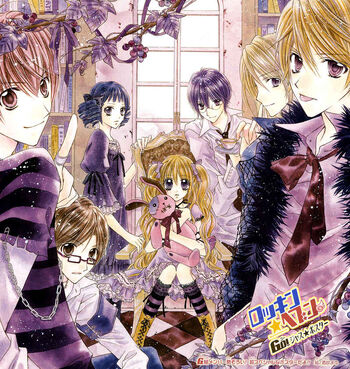 Rockin' Heaven (ロッキン★ヘブン Rokkin★Hebun?) is a Japanese manga series written and illustrated by Mayu Sakai. It premiered in Ribon's December 2005 issue where it ran until its conclusion in the July 2008 issue. The individual chapters were collected and published in eight tankōbon volumes by Shueisha between June 2006 and November 2008. The story focuses on high school freshman Sawa Konishi, who transfers to a new co-ed school where she is bullied by the other students and teachers, but also meets and falls in love with Ran Matsuyuki. Shueisha produced a short series of web-based "vomics", a voice-over played with still manga panels.
Ad blocker interference detected!
Wikia is a free-to-use site that makes money from advertising. We have a modified experience for viewers using ad blockers

Wikia is not accessible if you've made further modifications. Remove the custom ad blocker rule(s) and the page will load as expected.